This page provides internal tools and support for employees of ExecuTech, including access to the Timekeeping system, Office 365, the Employee Portal, Concur Travel and Expense, connect with IT Help Desk (TSI), and more. An ExecuTech username/password is required to access most of these resources.
PROCRAS is our new time-recording tool.  Your PROCAS username is your ExecuTech email address. If you've forgotten your password click here and enter your ExecuTech Email and click I Forgot My Password. If you need assistance with any specific timekeeping items, please email timesheets@esc-techsolutions.com.  If you have forgotten your ExecuTech email login info or need your email account to be reset, please email ticket@tsiva.com. Please use "ExecuTech Email Password Help" in the subject line.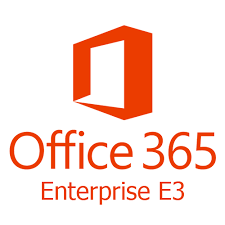 Office 365
Connect to Office 365 to access your corporate email, connect with your co-workers and explore many other cloud-based applications.  For username and password assistance, please email ticket@tsiva.com.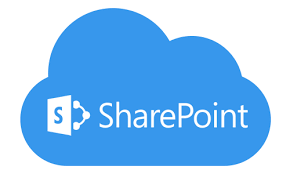 Updated Employee Portal – COMING SOON

The ExecuTech employee portal houses information for employees such as newsletters, directories, program and policy documents.
For username and password assistance, please email ticket@tsiva.com
TSI is ExecuTech's Partner for all things IT.   Open a ticket by sending an email to ticket@tsiva.com or by phone at (703) 596-0022.
Benefits

United Healthcare Choice Plans
Get more protection with a national network and out-of-network coverage. A network is a group of health care providers and facilities that have a contract with UnitedHealthcare. You can receive care and services from anyone in or out of our network, but you save money when you use the network.
There's coverage if you need to go out of the network. Out-of-network means that a provider does not have a contract with us. Choose what's best for you. Just remember out-of-network providers will likely charge you more.
There's no need to choose a primary care provider (PCP) or get referrals to see a specialist. Consider a PCP; they can be helpful in managing your care.
Preventive care is covered 100% in our network.
Are you a member? Easily manage your benefits online at myuhc.com® and on the go with the UnitedHealthcare Health4Me™ mobile app. For questions, call the member phone number on your health plan ID card programs.
Unum/United Concordia Dental Plan
ExecuTech is offering dental benefits through Unum for you and your family. Unum has partnered with United Concordia to offer a plan that fits your needs — with the high-quality service you expect from leading benefit providers. You have access to Advantage Plus 2.0, a national network of more 106,000 participating dentists in over 340,000* locations who will file claims for you. This plan includes benefits for diagnostic services, preventive care, basic services and major services. Please refer to the charts for the benefits and covered services under this plan.
Vision Plans
Employees may elect coverage for themselves and their families under the VSP Vision Care plan. This plan is designed to provide a variety of eye care services.
ExecuTech offers eligible participants the opportunity to save money by paying for eligible health care and/or dependent day care expenses on a pre-tax basis through the INFINISOURCE Healthcare Flexible Spending Account and the Dependent (Day) Care Flexible Spending Account. A participant may make contributions to one or both Flexible Spending Accounts, which can reduce his or her tax liability. Participation in a Flexible Spending Account program is voluntary.
Commuter Benefits
ExecuTech offers commuter benefits as a pre-tax benefit program for paying for public transit – including train, subway, bus, ferry, and eligible vanpool – and qualified parking as part of our employee's daily commute to work.

Life and Accidental Death and Dismemberment (AD&D) Insurance Plans
As an active employee of ExecuTech Strategic Consulting, you have access to a life insurance policy from United of Omaha Life Insurance Company. It replaces the income you would have provided, and helps pay funeral costs, manage debt and cover ongoing expenses. Life insurance and accidental death & dismemberment insurance are underwritten by United of Omaha Life Insurance Company.
Employee Assistance Program (EAP)

The EAP provides employees of ExecuTech and family members with free and confidential help in dealing with personal challenges. This benefit provides up to 3 sessions per year for all employees and their family members. The Employee Assistance Program's toll free helpline is available 24 hours a day. The EAP can help with many challenges that affect your well-being and your ability to perform your job. These include marital or family challenges, financial/legal difficulties, competing work/life situations, emotional or stress related problems, and drug or alcohol abuse.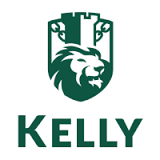 Kelly Benefits Online
Kelly Benefits Online is ExecuTech's automated benefit system. This tool allows employees to enroll and view all of their benefit plans. This system has the integration capability so that the employee benefit enrollments are communicated to the carriers we have in place.

Payroll
NetBenefits gives employees the personal control of their payroll information. Employees can use NetBenefits to:
• View past pay statement details
• Manage pay-related details, including:
– Direct deposit information
– Tax withholding information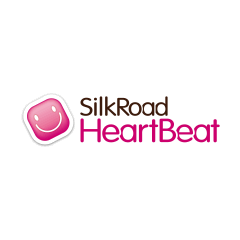 Silkroad Human Resources Information System (HRIS)

ExecuTech has an established Human Resources function that is backed with end-to-end talent management tools. We have an integrated suite of employer-branded applications that power our organization. This application suite is a cloud based system and consists of the following modules: SilkRoad Recruiting (OpenHire) for talent acquisition, SilkRoad Onboarding (RedCarpet) for new employee onboarding, and SilkRoad HRMS (HeartBeat) for our trusted Human Resources Management System.
SilkRoad HRMS provides our organization a single system of record to manage employee, job and organizational data within SilkRoad Life Suite. This system allows us to create records or make changes all in one place. They will transmit to all SilkRoad Life Suite modules.

Concur is a web-based system for employees to book travel and submit expenses for reimbursement. There are also mobile applications to enable on the go access for submission and approval of expense reports. For username and password assistance, please email expenses@esc-techsolutions.com.

TripIT is a comprehensive trip management service that helps travelers organize and share their travel plans – no matter where they book. The best way to think about TripIt is that it gives travelers peace of mind while traveling. TripIt gives travelers the tools to combine all of their travel plans – whether booked in or outside their managed travel program – into master itineraries that can be accessed online at www.tripit.com and on mobile devices, imported to desktop calendars, integrated with networking sites and hundreds of other apps, and easily shared with colleagues, friends, and family. TripIt Pro is a premium service that includes all the benefits of TripIt plus a suite of additional features geared to the frequent traveler and is like giving your employees a personal travel assistant.

Important Notice about Employee Rights to Organize and Bargain Collectively with Their Employers
Save
Save
Save
Save
Save
Save
Save
Save
Save
Save
Save
Save
Save
Save
Save
Save
Save
Save
Save
Save
Save
Save
Save
Save
Save
Save
Save
Save
Save
Save
Save
Save
Save
Save
Save
Save
Save
Save
Save
Save
Save
Save
Save
Save
Save
Save
Save
Save
Save
Save
Save
Save
Save
Save
Save
Save
Save
Save
Save
Save
Save
Save
Save
Save
Save
Save
Save
Save
Save
Save
Save
Save